MELISSA CHRISTIANSEN BIO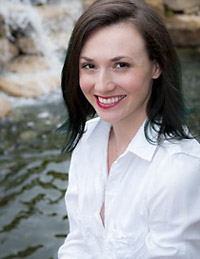 Melissa Christiansen, MA, LPC Intern #73566
Supervised by Katrena Hart, MS, LPC Supervisor #15619
Your story matters.
Melissa believes that effective mental health therapy depends wholly on a safe and trusting relationship between client and counselor.
Melissa holds a Master of Arts in Professional Counseling from Amberton University and a Bachelor of Science in Zoology from Texas Tech University. She is trained in a variety of clinical techniques including cognitive-behavioral therapy and person-centered therapy. She has post-graduate training in Emotional Transformation Therapy, Psychodrama and maternal mental health training from Postpartum Support International. Melissa provides mental health counseling and family therapy for adults and teens facing a variety of life transitions and challenges.  
Melissa is fascinated by brain science and looks forward to the process of change in a counseling experience. She works from systems-based and attachment-based theories, and tailors specific best practices to help you work towards your preferred solutions and gain symptom relief, while supporting you as you establish changes within your social systems. In our social systems (families, friends, work and dating), any changes in one part of a system will radiate into other parts. This goes for the brain as well: a change in one part of your brain will create changes in other areas. As your counselor, Melissa acts as your partner and collaborator as you navigate the best path to meet your chosen goals and, ultimately, to fulfill your personal definitions for a meaningful and dynamic life.
Melissa's experience has prepared her to work with clients struggling with:
Pregnancy and postpartum challenges
Blended and nontraditional couples' and families' concerns
LGBTQIA challenges
Life transitions
Identity issues
Chronic pain
Depression
Anxiety
Melissa is wife to a kind and generous artist, mom to a fiercely independent little girl, and dog-mom to an excitable terrier. Before she became a counselor, Melissa worked as a science teacher, wildlife rehabilitator, naturalist, and environmental educator. She still loves to teach and learn about Texas wildlife. Growing up, Melissa spent summers hiking in Colorado, and she was an avid equestrian from childhood through her college years. These days, she enjoys yoga, travel, reading, good food, and listening to KERA radio.
To schedule an appointment with Melissa, please call her at (972)562-5002 ext 8 or email her at
This email address is being protected from spambots. You need JavaScript enabled to view it.
­